BERYLLIUM COPPER FINGERSTRIPS 2000 SERIES
Beryllium Copper Emi Finger Strip Supplier in India Beryllium Copper FingerStrips can be used to close a gap between two conductive surfaces. They provide high EMI/RFI-shielding effectiveness in enclosure Applications where extremely low closure forces are required. The Beryllium Copper Contact Strips have high resistance to stress relaxation and good corrosion resistance. They can be plated with a wide range of metal finishes to ensure compatibility with any mating surface. They will not burn when exposed to radiation.
Fingerstrips are the Ideal product for EMI/RFI shielding across a broad frequency range. Shielding strips are designed for a wide variety of application requirements. They are available in strips ranging from 16 to 24 inches in length, in continuous coils up to 35 feet long, as single fingers, or cut to requested full-finger lengths.
FEATURES/ADVANTAGES
Excellent electrical and RF conductivity
High tensile strength
High shielding effectiveness
Superb resistance to corrosion
Very long lifespan
Easy installation
Numerous plating options
Excellent performance at high temperatures
Moisture and UV resistant
How to Use...
Clip-on
Conductive adhesive
Soldering
Riveting
Snap-on tracks
Slots in your construction
EMI SHIELDING BERYLLIUM COPPER FINGER STRIP
Good electrical conductivity, high tensile elasticity, high shielding effect, good corrosion resistance, long life, easy to install.
Cost-effective, a variety of plating options, excellent high-temperature performance, resistance to moisture and ultraviolet light.
Made of high beryllium copper, have the best flexibility, good electrical conductivity.
Special shape design, good electrical conductivity, good transmission for EMI, ESD, and signal.
Big contact surface, good EMI effect, easy welding, excellent product reliability.
Applications
A wide range of diverse installation can be used for a variety of shielded room/door/ cabinet doors /cover/ printed board Flashboard / IC shielding.
It can be well-used shielding material required to be placed in the top or side shield needs to sliding friction occasions.
Applicable from small handheld devices to large-scale shield chamber on various occasions.
Used in Doors of ANECHOIC CHAMBERS
STICK ON FINGER GASKET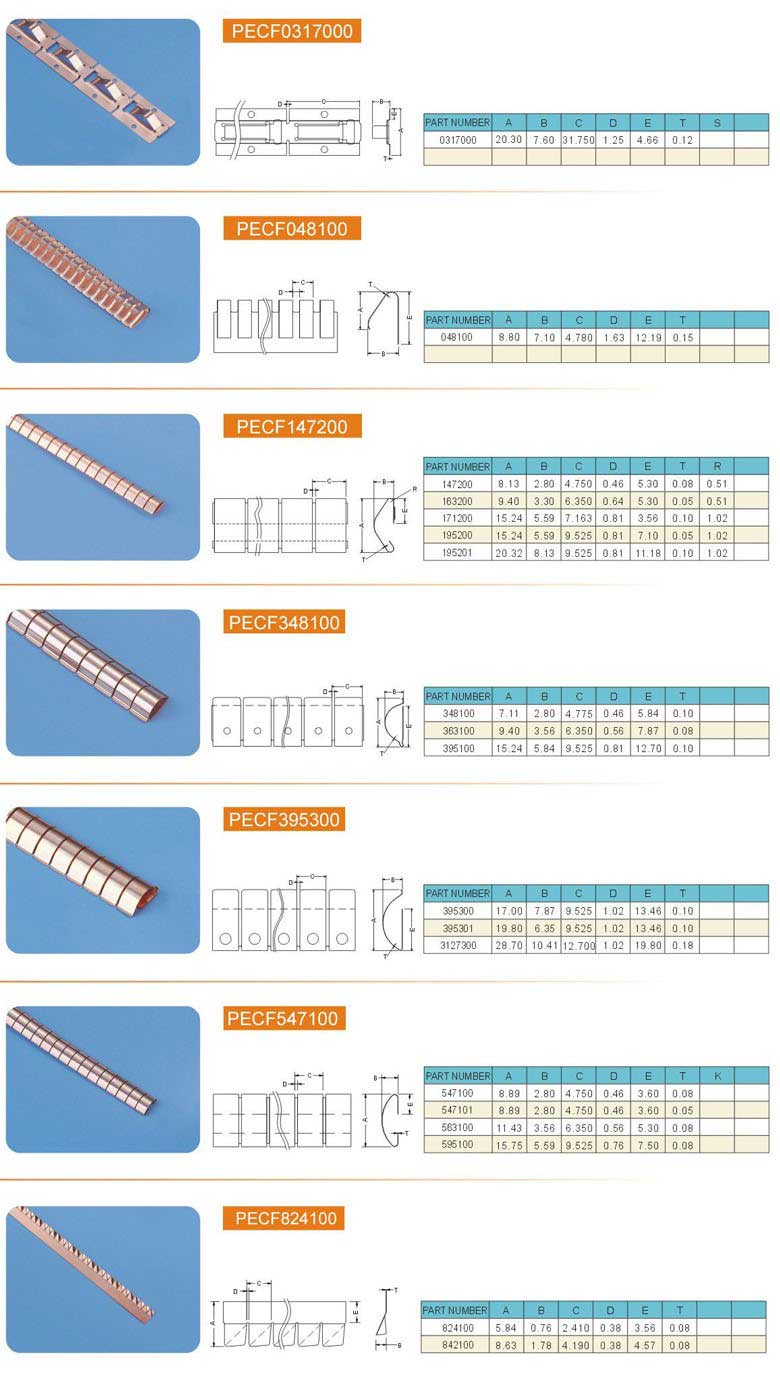 SNAP ON FINGER GASKET
CLIP ON FINGER GASKET
HOOK & STICK ON FINGER GASKET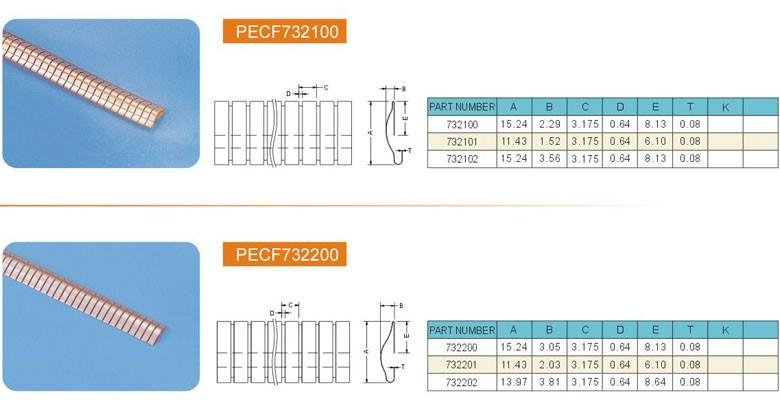 RIVET FINGER GASKET
For Any Inquiries Contact:-
(Beryllium Copper Division)
Call +91 8928403617 or Email: becu@domadia.com
We also Supply Beryllium Copper Rods, Sheet, Wire, Foil, Plate and Beryllium Copper Tools.
SHOP ONLINE